BAR® LLC's Partners – Primary Instructors
Dale DeGroff
West Hempstead, NY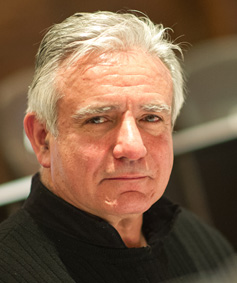 Dale DeGroff (aka King Cocktail), author of the award-winning The Craft of The Cocktail and The Essential Cocktail (Random House), developed his extraordinary techniques and talent tending bar at great establishments – most notably, New York's famous Rainbow Room. Dale was awarded the James Beard Wine & Spirits Professional Award in 2009. Dale is also the founding president of The Museum of the American Cocktail in New Orleans, which features an exhibit that brings to life the colorful 200-year history of the cocktail. Dale's most recent endeavor is his new Pimento Aromatic Bitters, a product he developed with renowned absinthe distiller Ted Breaux.
As if these projects were not enough to keep him busy, Dale has also been performing a one man fund raiser for MOTAC around the country called, On the Town; A Tribute to Bars, Speaks, & Legendary Saloons!
Back to Top
Doug Frost, MS MW
Kansas City, MO
Jack of All Trades, Master of Two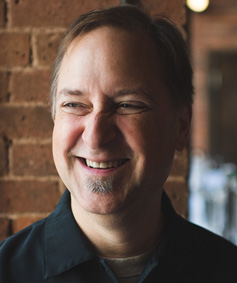 Doug Frost is an American Master of Wine and Master Sommelier as well as an author and wine consultant based in Kansas City, Missouri. Frost is one of four individuals in the world to hold simultaneously the Master of Wine and Master Sommelier titles, achieving his MS in 1991 and MW in 1993.
In 1991 he passed the rigorous Master Sommelier examination and two years later became America's eighth Master of Wine. He was the second person in history to complete both exams and more than two decades later he is still one of only four people in the world to have achieved both these remarkable distinctions. According to USA Today, "Frost likely knows as much as anyone in the world about how to make, market, serve and identify wines."
The Wine Spectator has bestowed the accolade of Master of Spirits on Mr. Frost. As a founding partner of a spirits and cocktail educational organization, BAR® (Beverage Alcohol Resource®), Frost has created a fantastic resource with his partners: Dale DeGroff, Steve Olson, Paul Pacult, Andy Seymour and David Wondrich. BAR® opened for business in June 2006; Cheers Magazine selected BAR® and its founders as Innovators of the Year for 2007. Frost was awarded Beverage Innovator of the Year 2009 by Cheers Magazine. He continues to teach and examine for BAR® and within the Master Sommelier and Master of Wine programs; currently he serves as President of the Institute of Masters of Wine North America.
Frost has joined with industry pioneer Evan Goldstein MS and Limeng Stroh as a member of the team behind Full Circle Wine Solutions, a wine & spirits education firm that grows brand loyalty and client profits through tailored wine programs and effective hospitality training. He is Chief Engagement Officer and assists in their extensive educational and consulting work. In the past, Frost was a fine wine wholesaler in the Kansas City area for fourteen years and represented most of the best wineries and estates from America and the world.
His first book, Uncorking Wine, was released in the summer of 1996, and Frost's next book, On Wine, published by Rizzoli International, was released in the fall of 2001. The Washington Post calls it "fabulous, witty, engaging and wise… conveys more accumulated wine wisdom than most books 10 times as thick." Frost's most recent book, Far From Ordinary: The Spanish Wine Guide, was released in October 2005; the third edition was released in 2011.
Frost is Contributing Editor for LePan Wine Magazine, and is a contributor to the Oxford Companion of Wine, Opus Vino, The World Atlas of Wine by Hugh Johnson and The Wine Report, an annual report edited by Tom Stevenson. He has written about wine and spirits for many publications including the San Francisco Chronicle, the Underground Wine Journal, Drinks International, Practical Winery & Vineyard, Wines & Vines, Wines & Spirits, Cheers Magazine, Sante Magazine, Hemispheres Magazine, Missouri Life, Fine Cooking, and Epicurious.com, and is the beverage columnist for the James Beard award-winning food section of the Kansas City Star.
Frost is the creator and host of the Emmy Award winning short series called FermentNation; his previous TV show, Check Please!, was an Emmy Award nominated weekly public TV show filmed in Kansas City. He also appears as a featured judge on Public Television's The Winemakers, PBS's first nationally broadcast reality show. After more than a decade Frost continues as United Airlines global wine and spirits consultant, helping to select tens of thousands of cases of wines and spirits each year for service aboard the world's most important worldwide carrier.
He is the founder and director of the Jefferson Cup Invitational Wine Competition, a fourteen-year-old national competition, is Head Judge and founder of the Mid-American Wine Competition, in its eighth year; he also runs the Washington Cup, a five-year-old competition for American craft spirits.
He consults with many retailers, restaurateurs, wineries and distillers in the realms of marketing, merchandising, sales, education and sensory perception. Mr. Frost lives with his wife and two children in Kansas City, where he spends his spare time listening to his massive punk rock, vintage jazz and weird music collection.
Back to Top
Steven Olson
New York, NY
aka wine geek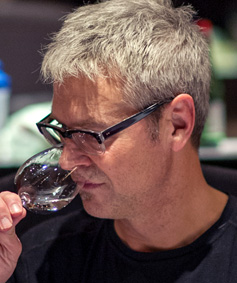 Steven Olson is dedicated to the education and consultation of degustation for appreciation and celebration. He teaches, lectures, and writes all over the world about wine, beer, spirits, sake, and virtually any other beverage under the sun, discussing their integral cause-and-effect relationship with food as he preaches the gospel of his mission: making tasting fun by removing the intimidation factor and the pretense.
Olson's company, aka wine geek, based upon his standing as one of America's foremost experts and most sought-after lecturers in the business, and his 30+ years of experience in the restaurant business, specializes in beverage and service consulting, and has focused on the professional presentation of beverage education for the trade, consumers, press and the media since 1992, always striving to empower both members of the trade and consumers to make their own decisions, and to trust their own palates.
Over the years, Steve has hosted a few of his own TV series' and been a guest on many others, and has served as host of several trade education and product information videos, including being the voice of Virtual Bartender kiosks in retail stores nationwide. He was also selected as Santé Magazine's Spirits Professional of the Year for 2003, awarded CHEERS Magazine's Beverage Innovator of the Year, a lifetime achievement award in 2005, chosen to judge at the 2012 Diageo Reserve World Class Finals, and honored as Best Bar Mentor at the Spirited Awards at the 2012 Tales of the Cocktail.
Olson may be best known to many, however, for his restaurant and bar consulting, having designed the innovative beverage programs and service systems for several nationally acclaimed operations, including the Relais Chateau, Mobil Five Star award-winning Mayflower Inn in Connecticut, New York City's #1 Zagat-rated restaurant, Gramercy Tavern, the Borgata Hotel Casino and Spa in Atlantic City, and the Adam Tihany-designed Summit at the Mobil Five-Star, AAA Five-Diamond BROADMOOR in Colorado Springs. Olson designed the beverage programs for OTG Management, which exclusively operates dozens of restaurants and wine bars in airports, designed the beverage programs for Aqua in Cancun, Mexico, the prize jewel of Grupo Posadas, which opened in 2008, and acted as beverage consultant to the Morgans Hotel Group in NYC with Isola and Hudson Common. Steve's most recent venture is in collaboration with VIK, a holistic wine from Chile with the promise of being one of the best wines in the world.
Back to Top
F. Paul Pacult
Wallkill, NY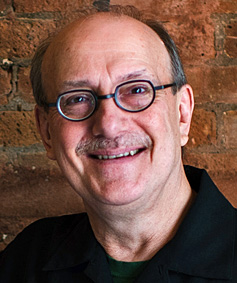 Called "America's foremost spirits authority" by Forbes.com, F. Paul Pacult has been the publisher/editor of F. Paul Pacult's Spirit Journal since 1991. Today, F. Paul Pacult's Spirit Journal is recognized as the world's premier independent source of spirits reviews and evaluations. He and his wife/partner Sue Woodley are also the creators of the groundbreaking, highly successful iWhiskey App.
CONSULTING, EDUCATION & PUBLIC SPEAKING:
Since the mid-1990s, through Spirit Journal, Inc., Paul and Sue have consulted to a Who's Who list of the beverage alcohol industry's largest and mid-size mainstream and smallest "craft" companies on product development and improvement. Since the 1990s, Paul has helped to discreetly create and improve scores of whiskies, brandies, vodkas, liqueurs, rums, gins, tequilas, and mezcals, many of which are now considered top shelf SKUs.
Since 1996 Paul has hosted Spirit Journal, Inc.'s celebrated Primary Liquids educational training program for mainstream and craft beverage and non-beverage companies throughout the United States, as well as Europe. Paul also hosted the tasting series in New York City, the Masters Series at Keens Steakhouse, for over 20 years.
Paul conducts 35-45 educational seminars around the world per year. He is the creator and presenter of the THE RUM AUTHORITY, THE WHISKEY AUTHORITY and THE BRANDY AUTHORITY educational initiatives, all sponsored by Spirit Journal, Inc. The "AUTHORITY" series exclusively trains service industry personnel.
In 2019 Paul became Master Blender for Palm Bay International's whiskey project, Jacob's Pardon.
COMPANIES:
In addition to establishing Spirit Journal, Inc. with Sue Woodley in 1991, Paul is a founding member, along with Steve Olson, Dale DeGroff, David Wondrich, and Doug Frost, of the award-winning spirits and mixology training company Beverage Alcohol Resource LLC (BAR-2005). BAR, in conjunction with Pernod Ricard USA, has taught over 22,000 bartenders across the world through the BarSmarts Advanced Training Program.
He is likewise a founding member, along with Sue Woodley and David Talbot, and is judging chairman of the innovative spirits, cocktail and wine competition company Ultimate Beverage Challenge LLC (UBC-2010).
BOOKS:
Paul is the author of five best-selling books: Kindred Spirits 2: 2,400 Reviews of Whiskey, Brandy, Vodka, Tequila, Rum, Gin, and Liqueurs from F. Paul Pacult's Spirit Journal 2000-2007 (Spirit Journal, Inc., 2008); A Double Scotch: How Chivas Regal and The Glenlivet Became Global Icons (John Wiley, 2005), the best-selling American Still Life: The Jim Beam Story and the Making of the World's #1 Bourbon (John Wiley, 2003), as well as Kindred Spirits (Hyperion, 1997) and The Beer Essentials (Hyperion, 1997).
He and Sue are now writing Kindred Spirits 3: 2,400 Spirits Reviews From F. Paul Pacult's Spirit Journal 2014-2019, available in late 2019. Another book on American whiskey, Buffalo, Barrels & Bourbon: How Buffalo Trace Distillery Became The World's Most Awarded Distillery is to be published by John Wiley & Sons in 2021.
JOURNALISM:
From 1982 to 2009, he contributed to tens of national and international publications, including Playboy, Wine & Spirits Magazine, Cheers, Connoisseur, MarketWatch. Travel & Leisure, Men's Journal, Beverage Dynamics and many others. Most prominently, for 17 years he wrote about spirits, cocktails, travel, and wine for the New York Times Magazine; was the Delta Sky Magazine wine/spirits/cocktail columnist for 13 years for Delta Air Lines; and for 9 years was Wine Enthusiast Magazine's spirits columnist/spirits tasting editor.
 RADIO & TELEVISION:
Sue produced and Paul co-hosted two nationally syndicated radio shows, The Happy Hour with Paul Pacult and Gary Regan (1996-1998) and Paul Pacult's Good Life (1999-2000). Paul has appeared in two landmark History Channel documentaries on beverage alcohol.
AWARDS & ACCOLADES:
Paul won the award for wine journalism excellence in 2001 from The Academy of Wine Communications. He is the only journalist worldwide to concurrently be a life member and Master of Keepers of the Quaich whisky society (Edinburgh, Scotland), a life member of Kentucky's Bourbon Hall of Fame, and a life member of France's Compagnie des Mouquetaires d'Armagnac (Company of Armagnac Musketeers).
In July of 2007, the company Paul co-founded Beverage Alcohol Resource LLC in 2005 won the Cheers 2007 Innovator of the Year Award. In September 2011, the Bureau National Interprofessional du Cognac (BNIC) in France honored Paul as the Cognac Personality of the Year 2011. In January 2012, he was awarded the Cheers Conference 2012 trophy for "Raising the Bar" in spirits education.
Back to Top
Andy Seymour
New York, NY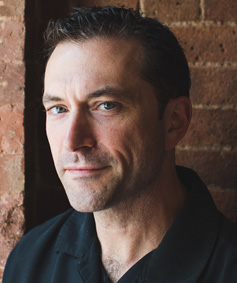 Andy Seymour counts over twenty years experience in the bar, restaurant and hospitality industry, and has emerged as one of the leading educators and consultants on all matters of beverage. His company, Liquid Productions, is devoted to the understanding of today's cocktail culture, to developing education and beverage programs and to creating events that bring that culture to an even greater audience.
Beginning with a career working at some of New York City and the Hamptons busiest venues, Andy has dedicated himself to a life of producing great service and providing others with the tools to do the same. He continues to educate for many of the world's top spirit brands, lecturing about cocktails, spirits, Sherry, Port and the hospitality industry as a whole.
As a speaker and educator Andy's engaging, authentic style is well recognized throughout the industry. Some of his presenting credits include Tales of the Cocktail, Berlin Bar Show, Manhattan Cocktail Classic, Arizona Cocktail Week, Boston Cocktail Summit, Paris of the Plains in Kansas City, The Telluride Wine Festival and for Crystal Cruise Ships. In addition, his critically acclaimed YouTube cocktail series Behind the Drink explores the cocktail culture of NYC.
As a leader in large format cocktail execution, Andy and Liquid Productions have brought the fine balanced execution of today's craft cocktail movement to one large audience after another. Andy executes events and is perhaps most well known throughout the industry for his fine detail and easy going manner in creating and running such large format projects as Liquid Cellar at the Super Bowl 2014, Great GoogaMooga Music and Food Festival, The Grand Marnier Mixology Summit in Vail, Tales of the Cocktail's Bar Room Brawl, and Diageo's World Class competition 2012-present to name a few.
Today Andy is recognized throughout the industry as a leader in the global cocktail movement. He continues to expand his role as a mentor and teacher to bartenders across the country through educational seminars and bartending demonstrations. He also is a Partner and member of the Board of Generals on the social media platform ShakeStir—focused on the beverage trade. Andy's mission is to help the growing world of cocktails and spirits continue to be a source of great fun, and entertainment for anyone who steps up to a bar to order a drink.
Back to Top
David Wondrich
Brooklyn, NY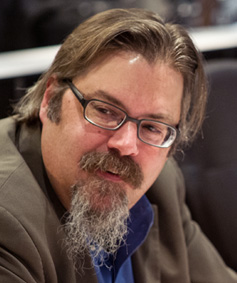 David Wondrich was educated—in between stints as boatyard worker, bass player, process server and a dozen other things—at New York University, where he earned a Doctorate in Comparative Literature in 1997. After a brief career as a Shakespeare professor and a briefer one as a jazz critic for the Village Voice and the New York Times, he fell into a job writing about drinks for Esquire magazine, an occupation he has happily persevered in ever since.
Widely acknowledged as one of the world's foremost authorities on the history of the cocktail and one of the catalysts of the modern craft cocktail movement, Dr. Wondrich is the author of countless newspaper and magazine articles and five books, including the hugely influential Imbibe! (2007), which was the first cocktail book to win a James Beard award, and Punch, which came out in late 2010 to wide acclaim. At present, he is working on the Oxford Companion to Spirits and Cocktails, a multi-year project.
He is a founding partner in Beverage Alcohol Resource®, lectures frequently and far afield on drinks and their curious history and is a member in satisfactory standing of the Yerba Buena No. 1 chapter of E Clampus Vitus. He works about one or two bar shifts a year, enough to remind him that bartending is really hard work and keep him from doing it again for a good long time.
Back to Top