BAR® – Who We Are
Partners & Faculty
Chris Johnson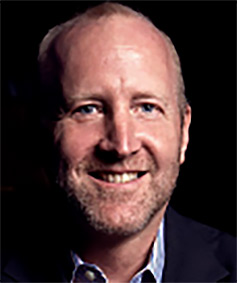 Chris Johnson fell in love with saké – and the culture and history that surround it – during the three years he spent living and working in the Japanese countryside.
Since returning to New York in 1996, he has immersed himself in the study of saké and the restaurant business, starting as a prep cook at Katsu-Hama, a casual midtown Japanese restaurant. Through the years, he has held positions with some of America's best restaurants including Balthazar, Bond Street, Bond Street Miami, Town, Thom and Above 60 at the Thompson Hotel, Kappo Masa, and LA Chine. In 2002 he and business partner Chris Andrews opened a modern Vietnamese restaurant, Bao 111, followed by Bao Noodles, focused on regional Vietnamese home cooking in 2003. In 2016 Chris accepted the position of National Sales Manager for World Sake Imports.
Chris specializes in thought provoking saké-and-food pairing experiences that are approachable, yet rival the most serious wine and cocktail lists in the business. By combining his reverence for traditional Japanese flavors with a touch of Western ingenuity, he aspires to elevate saké beyond the confines of the traditional Japanese restaurant, and onto an international platform.
Chris is a saké sommelier certified by the Saké Service Institute in 1999, a member of the board of directors for Joy of Saké, and has served as a senior judge for the U.S. National Saké Appraisal since 2000. Chris has judged for the International Wine Challenge Sake since 2015. Chris is a certified WSET Level 3 Saké Educator and in 2013 earned the distinguished title of Saké Samurai.
In 2000, he was invited to participate in the first International Kikisaké Competition, a prestigious saké sommelier competition in Tokyo, Japan, where he placed third out of 160 competitors, most of whom were Japanese. In 2007, he was asked to nominate and coordinate the selection of American competitors, and served as a judge for the second International Kikisaké Competition.
He travels worldwide representing his consulting company, The Saké Ninja, speaking about saké, and has been featured in a number of national publications including The New York Times, Wine Enthusiast Magazine, Cosmopolitan Magazine, New York Magazine and BlackBook, as well as Japanese publications such as Kateigaho, Anan and Erio.
Back to Top