BAR® – Who We Are
Partners & Faculty
Jacques Bezuidenhout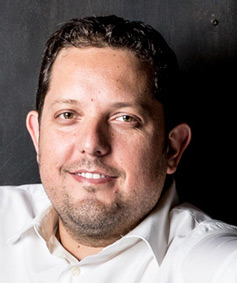 Jacques is currently working with the Liquid Productions team. They specialize in bartender driven cocktail events, large festivals, bartender education and spirit brand building/consulting. Jacques also works on his Spirit & Cocktail consulting company.
Jacques was a partner with the PlumpJack group in creating and launching their first ever cocktail-focused bar projects. In May of 2015 Forgery Bar, the first of these bars was opened in San Francisco's SoMa district. Wildhawk Bar opened in April 2016. Both bars were awarded Top 10 New Bars in the US at Tales of the Cocktail.
Prior to this Jacques was the Bar, Cocktail & Spirit Specialist for Kimpton Hotels & Restaurants' overseeing the company's individual and national spirits menus as well as consulting on bar concepts at over 70 restaurants and bars throughout the country. Jacques has also been selected to sit on the Board of Advisors for Liquor.com and has worked with Partida Tequila as their National Brand Ambassador for more than 10 years.
South African native Jacques Bezuidenhout began bartending over 25 plus years ago and continued to do so in London and in San Francisco where he relocated in 1998. He has been voted Best Bartender in San Francisco by Anthony Dias Blue and is a judge in Ultimate Spirits Competition run by Paul Pacult and has also judged in the San Francisco World Spirits Competition. Under the direction of Julio Bermejo and Bezuidenhout, the acclaimed Tres Agaves in San Francisco won the "Spirits Restaurant of the Year" award from Santé magazine in 2006. He also helped launch the San Francisco chapter of the United States Bartenders Guild, one of the nation's most active chapters, and has served as a brand ambassador for Plymouth Gin and Partida Tequila. In recognition of his work, he was named best American brand ambassador at the 2011 Tales of the Cocktail Spirited Awards.
Back to Top