BAR® – Who We Are
Partners & Faculty
Stephen Gould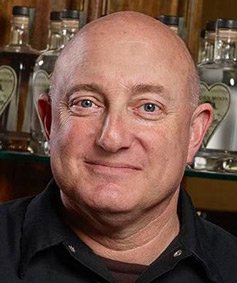 Mr. Gould is currently the Founder, Master Distiller and CEO of Golden Moon Distillery and Golden Moon Speakeasy, both located in Golden, Colorado, USA.  Golden Moon Distillery was founded in 2008 and currently produces a variety of whiskies, gins and other spirits which are sold in various major markets in the United States, Europe and Asia.
Golden Moon Speakeasy is a unique cocktail and music venue offering a wide selection of craft cocktails and non-Alc cocktails. All spirits used in Golden Moon Speakeasy's cocktail program are produced by Golden Moon Distillery. Golden Moon Speakeasy has received numerous accolades including being named the Best Classic Cocktail Bar in Denver in 2015, and Gin Bar of the Year by Gin Magazine / Icons of Gin in 2021.
Mr. Gould has been distilling off and on for over three decades. He is a member of the Board of Directors of the American Distilling Institute, a member of the Board of the Colorado Distiller's Guild, a member of the Craft Advisory Board of Distilled Spirits Council of the United States (DISCUS) and a member of the American Craft Spirit Association (ACSA). He is the first American ever named a Warden of London's Gin Guild. He is also a member of the Worshipful Company of Distillers, one of City of London's Livery Companies, dating from the reign of King Charles I.
Mr. Gould is also a consulting master distiller, and has supported distilleries in the US, UK, Europe, Asia and the Middle East in that role. He also lectures and teaches courses on distillation, including whiskey production, the use of botanicals in the production of liquors and liqueurs, production of brandies and whiskies, craft-distillery start-ups and the history of spirits. He has lectured and taught classes for the American Distilling Institute, the London Craft Distillers Expo, various chapters of the United States Bartenders Guild, Tales of the Cocktail, Rome's Jerry Thomas Project (Studio 9) and a variety of other professional organizations. He is on the faculty at Bar 5-Day®. He lectures on beverage fermentation and distillation at the Colorado School of Mines. He also writes for several industry trade publications, including Distiller Magazine and Artisan Spirit Magazine.
He has been a spirits judge for over a decade and has judged Whisky / Whiskey, Gin, Rum, and Liqueurs for the International Wine and Spirits Competition (IWSC), the American Distilling Institute (ADI), The World Drinks Awards (World Whiskey Awards / World Gin Awards, etc.) and various other competitions.
Mr. Gould is also involved in legislative and government affairs issues related to the spirits industry in the United States at the State and Federal levels, and has worked on international trade issues for the U.S. spirits industry as well.
He is also called upon as a subject matter expert by various news outlets, including Time Magazine and CNN, among others.
Back to Top