BAR® – Who We Are
Partners & Faculty
Shannon Mustipher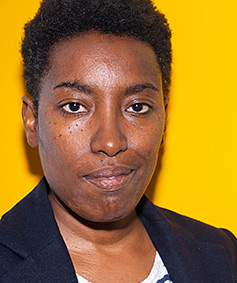 Shannon Mustipher is a cocktail consultant, spirits educator, and the author of Tiki: Modern Tropical Cocktails (Rizzoli/Universe). After launching a Caribbean rum-focused bar at Gladys Caribbean in 2014, she went on to found Women Who Tiki, a tropical cocktail-centric pop up that gathers a team of women bartenders to share their talents and collaborate on creating a one night only experience.
In 2020, Shannon's work garnered a number of accolades: She was awarded the Tales of the Cocktail Pioneer Award and inducted into the Dame Hall of Fame. Her book, TIKI: Modern Tropical Cocktails won the IACP Best Book in Beer, Wine and Spirits.
Shannon's writing, cocktail recipes, and opinions have been featured in a number of publications, including Vinepair, Saveur, Imbibe, GQ, New York Times, Liquor.com and more. She currently resides in Brooklyn, New York, and enjoys traveling, cooking, and collecting too many books.
Back to Top