BAR® – Who We Are
Partners & Faculty
Mary Palac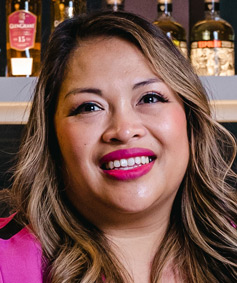 Mary Palac was born in the Philippines and grew up in the Bay Area, California. She is an alumna of the TOTCF CAP program, BAR 5-Day®, Camp Runamok, and many other industry programs. She was the Season 7 Ms. Speed Rack CA, and 2 time BARMANIA champion. Her recipes and views have been featured in several national publications, including Liquor.com, PUNCH, Saveur, and USA Today.
In 2019 she was honored with a commendation from the City of San Jose for her contributions to the city's food and beverage community, and in 2020 was named a Top 4 Honoree for American Bartender of the Year through the TOTCF Spirited Awards.
She has travelled all over the world to visit bars and distilleries in order to explore the world of spirits. She is currently the Mexican Spirits Portfolio Ambassador for Campari America.
Back to Top