BAR® – Who We Are
Partners & Faculty
Misty Kalkofen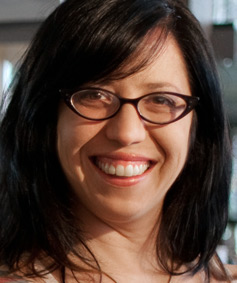 Misty Kalkofen first stepped behind the bar while studying theology at Harvard Divinity School. She credits local music legend Brother Cleve with cementing her interest in classic cocktails the day he presented her with a bottle of Old Overholt rye and dubbed her his protege.
Upon completing her degree in 1998, Kalkofen realized what most excited her about the Bible was the passage where Jesus turned water into wine. Shortly thereafter, she joined the opening staff of the B-Side Lounge, the first bar in the city to focus on classic cocktails and vintage spirits. Since then Kalkofen has honed her craft in Boston's best bars including Green Street, Brick & Mortar and the award-winning Drink.
In 2007, Kalkofen founded the Boston chapter of Ladies United for the Preservation of the Endangered Cocktail, fulfilling her desire to "cocktail for a cause." Rooted in the belief that everyone loves a good drink, people like to do good things, and broads can accomplish anything, the ladies of LUPEC have raised over $40,000 for local Boston women's charities by throwing the best parties in town.
In April 2013, Kalkofen joined the family of Del Maguey Single Village Mezcal. In her role as the Madrina, Kalkofen acted as a cultural liaison between the Del Maguey family of producers in Oaxaca and the US hospitality community through hands on immersive educational experiences. In May 2023, Kalkofen joined the team at Suro International Imports where she will be able to continue to share her love for the history, heritage, and culture of Mexico's heritage spirits working with Siembra Spirits, Tequila Cascahuin, Mezonte, Mezcal Don Mateo de la Sierra, Paranubes and Pajarote.
In March 2023, Kalkofen joined the team at Liquid Productions a full-service agency for beverage across all aspects of hospitality. At Liquid Productions, Kalkofen fulfills a vital role as part of their education and trade advocacy team, working closely with the founders to develop and implement globally renowned programs.
Misty Kalkofen has been featured in Bon Appetit, Imbibe, Food & Wine Cocktail editions, Wine Enthusiast, The Wall Street Journal, The Boston Globe, Tasting Panel, Wine & Spirits, and more. Kalkofen was nominated as American Bartender of the Year at Tales of the Cocktail 2011 and International Bartender of the Year at Tales of the Cocktail 2012 and 2013. She was awarded American Brand Ambassador of the year at Tales of the Cocktail 2017. In 2018, Kalkofen coauthored her first book with Kirsten Amann, Drinking Like Ladies. She continues to write as a contributor to Liquor.com. A believer in the power of education, Kalkofen is a faculty member at the prestigious BAR 5 Day Program.
Kalkofen has spent the past twenty-five years honing her craft and her palate and has earned a reputation as one of Boston's foremost authorities on cocktail history and culture. Cultivating a spirit of camaraderie among cocktail lovers (while showing everyone a really good time in the process) is Misty's mission across the many communities she touches.
Back to Top